Learn More about the Bassoon Department
MMI is the best option for bassoons. Whether you are looking to buy, sell, or rent, our selection of instruments is unmatched in the US. In addition to American-made Fox and Japanese-made Yamaha instruments, MMI is the sole importer of Püchner, Wolf, Walter, and Heckel bassoons. With the recent addition of our Schreiber S16, our total number of brands has risen to seven, more than twice of most competitors. No matter your needs, MMI has a bassoon for you, and we work hard to make these instruments as affordable as possible.
Beyond the expert sales staff, we provide a stress-free trial policy designed to make sure you can select the right instrument for you. Every bassoon is played by a bassoonist before being shipped, and adjusted in our repair shop if needed. You also get an automatic extra warranty and service on your new bassoon after purchase.
In addition, please ask about our consignment and rental programs! We keep our rates low so that more money stays in your pocket.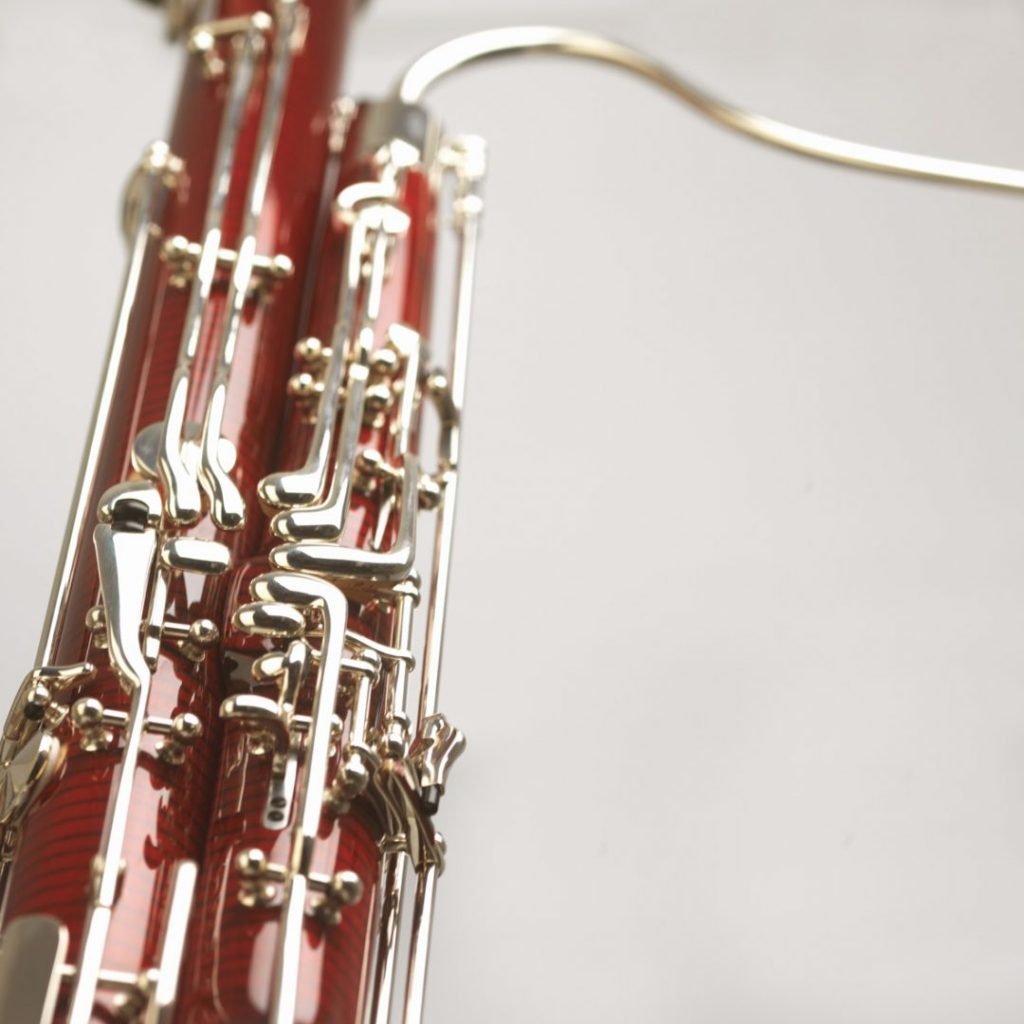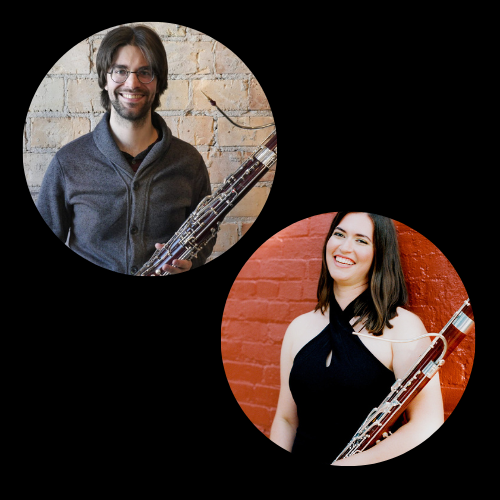 Work With Our Specialists
Meet Nick and Cassandra, Our Bassoon Specialists
Nick Ober
"There are two things I enjoy more than anything in my job. The first is getting to chat with bassoonists about the work we do and the struggles we share. There is nothing more invigorating and inspiring than talking with people who have boundless enthusiasm for the bassoon, no matter if it's their favorite hobby or their professional calling. You can learn so much from talking with people about what they care about, and sometimes, you can even become better at your job as a result. The second thing I get a lot of satisfaction from is helping to solve peoples' issues with their playing. Whether it's the instrument, the bocal, the reed, or something else entirely, it is so rewarding to help someone find what they need and to help them feel better about what how they're playing. That's not only something that applies to my job at MMI, but is the reason I teach privately as well."
Nick is principal bassoon of the Bozeman Symphony Orchestra in Bozeman, MT. Nick's aspiration is to be as versatile of a bassoonist as possible. Although primarily experienced as a symphonic player, he has also performed in Opera pits,  chamber groups, theatre and musical productions, and new music ensembles. Nick has played in many orchestras in the upper midwest, including the Minnesota Orchesta, Saint Paul Chamber Orchestra, Orchestra Iowa, and the Chippewa Valley Symphony. While obtaining his Master's in bassoon at Northwestern University in Evanston, IL, he helped launch the project Apres L'Histoire, a new music ensemble that performs and commissions works for the same ensemble used in Stravinsky's L'Histoire du Soldat. He has also performed with numerous community ensembles in Chicagoland and the Twin Cities. With 5 years of experience as a barista, he is also excellent at recommending coffee to people.
Cassandra Roaché
"As a bassoon specialist at MMI, I get to realize two of my biggest musical passions: creating community and helping people. My favorite thing about being a classical musician is how small the world is. No matter where you are, there is always community to be found. A variety of people visit the store every day, making Midwest Musical Imports a hotbed for this community. Whether someone is an experienced musician or just starting out, I find so much joy in connecting in the community and helping them find the equipment that best suits their needs."
Cassandra's musical passions center on chamber music, new music advocacy, and education. She aims to cultivate community wherever she goes, connecting with others through audience engagement and by pushing the limits of bassoon performance. Cassandra is a founding member of Honk and Bonk!, a bassoon and percussion duo created with the goal of performing, recording, and commissioning new works for the instrumentation. She has also performed with the Athens Hip Hop Harmonic in Athens, Georgia, which connects classical musicians and hip hop artists. As for large ensembles, Cassandra has performed with the Chattanooga Symphony Orchestra, Atlanta Sinfonia, Appalachia: A Southeastern Wind Symphony, and the North Georgia Winds. Cassandra is a committed educator and has been described as possessing "the rare balance of excellence in both performing and teaching." She has taught in the North Texas and North Georgia areas and has had students participate in various opportunities in the Southeast. Cassandra's pedagogy centers on meeting a student where they are and equipping them with the tools necessary to perform at their best. Cassandra holds a master's degree from the University of Georgia, where she studied with Dr. Amy Pollard, and a bachelor's degree from the University of North Texas, where she studied with Kathleen Reynolds and Dr. Jorge Cruz. She also studied with Bonnie Sherman. In her spare time, Cassandra enjoys raising houseplants, épée fencing, and playing video games.
Brands We Carry
Browse our selection of high quality products from some of the top brands in the industry.
Buy New
Are you looking for a brand new bassoon? MMI carries the finest instrument brands available. Let our bassoon specialists help you find the perfect instrument for you, or browse our selection online today.
Show New
Buy Used
Interested in finding a refurbished bassoon? Our specialists guarantee that our inventory of used instruments is in peak condition. Contact one of our specialists to find the perfect used bassoon, or browse our inventory online today.
Show Used