Learn More about the Bassoon Department
MMI is the best option for bassoons. Whether you are looking to buy, sell, or rent, our selection of instruments is unmatched in the US. In addition to American-made Fox and Japanese-made Yamaha instruments, MMI is the sole importer of Püchner, Wolf, Walter, and Heckel bassoons. With the recent addition of our Schreiber S16, our total number of brands has risen to seven, more than twice of most competitors. No matter your needs, MMI has a bassoon for you, and we work hard to make these instruments as affordable as possible.
Beyond the expert sales staff, we provide a stress-free trial policy designed to make sure you can select the right instrument for you. Every bassoon is played by Nick before being shipped, and adjusted in our repair shop if needed. You also get an automatic extra warranty and service on your new bassoon after purchase.
In addition, please ask about our consignment and rental programs! We keep our rates low so that more money stays in your pocket.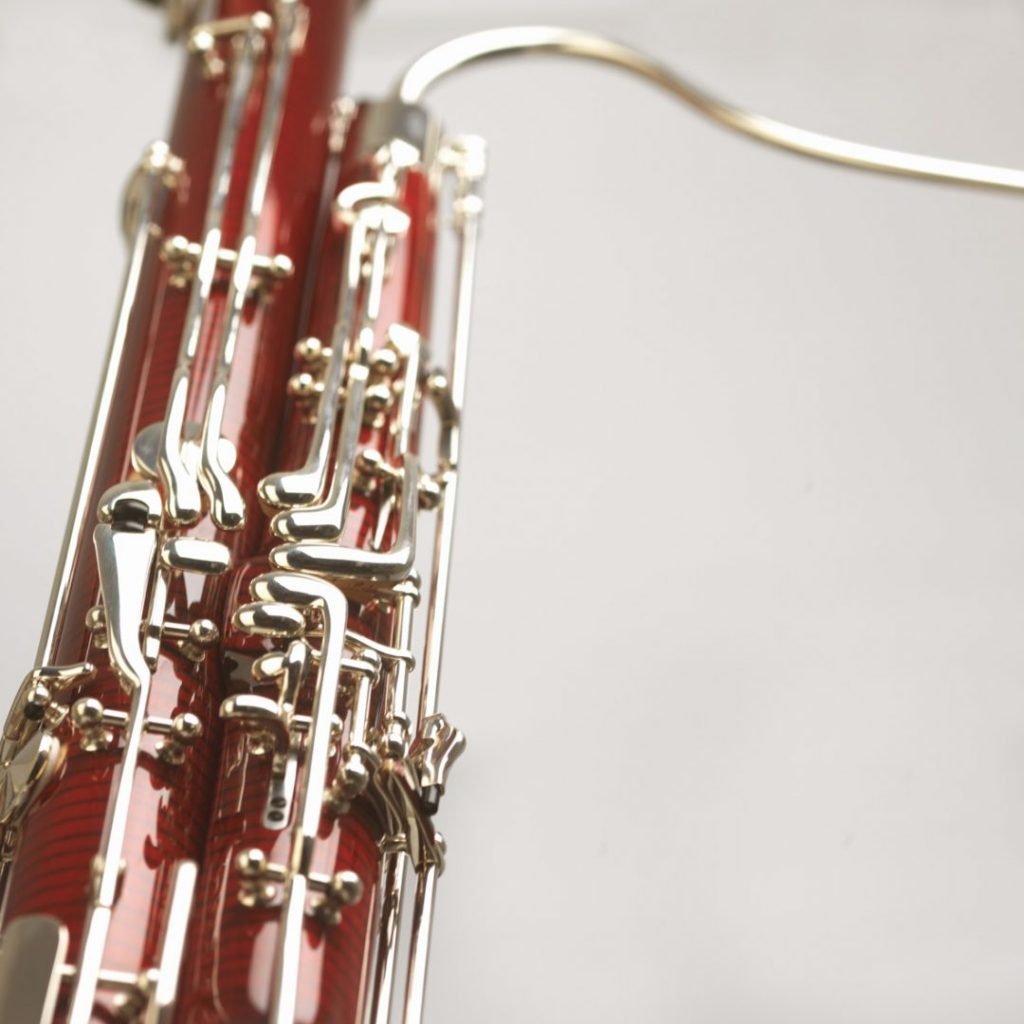 Work With Our Specialists
Meet Nick, Our Bassoon Specialist
Nick Ober
"There are two things I enjoy more than anything in my job. The first is getting to 'nerd out' with people about bassoons, equipment, and music in general. There is nothing more invigorating and inspiring than talking with people who have boundless enthusiasm for the bassoon, no matter if it's their favorite hobby or their professional calling. You can learn so much from chatting with people about what they care about, and sometimes, you can even become better at your job as a result. The second thing I get a lot of satisfaction from is helping to solve peoples' issues with their playing. Whether it's the instrument, the bocal, the reed, or something else entirely, it is so rewarding to help someone find what they need and to help them feel better about what how they're playing. That's not only something that applies to my job at MMI, but is the reason I want to be a professor of bassoon in the future."
Having performed in a variety of settings and locales, Nick's aspiration is to be as versatile of a bassoonist as possible. Although primarily experienced as a symphonic player, he has also performed in Opera pits, Theatre and musical productions, and new music ensembles. While obtaining his Master's in bassoon at Northwestern, he helped launch the project Apres L'Histoire, a new music ensemble that performs and commissions works for the same ensemble used in Stravinsky's L'Histoire du Soldat. He also co-founded the Seraphina Ensemble, a new music project focusing on living composers from underrepresented demographics. Most recently, Nick was in the cast for the Chicago Shakespeare Theater's production of Nell Gwynn. He has also performed with the Northbrook Symphony in Northbrook, IL . With 5 years of experience as a barista, he is also excellent at recommending coffee to people. He has a keen interest in bringing the bassoon to genres it is not normally found in, such as jazz. Someday, Nick hopes to maintain a bassoon studio at the college level.
Brands We Carry
Browse our selection of high quality products from some of the top brands in the industry.
Buy New
Are you looking for a brand new bassoon? MMI carries the finest instrument brands available. Let our bassoon specialists help you find the perfect instrument for you, or browse our selection online today.
Show New
Buy Used
Interested in finding a refurbished bassoon? Our specialists guarantee that our inventory of used instruments is in peak condition. Contact one of our specialists to find the perfect used bassoon, or browse our inventory online today.
Show Used