Learn More about the Consignment Program
MMI offers instrument consignment services to both purchase used instruments as well as the opportunity for you to consign your instrument. Bring us your gently used oboes, oboe d'amores, clarinets, saxophones and bassoons, and we'll be happy to help you find them a good home! For further information on instrument consignment, contact us today.
A Note From "Staff"
We love helping your gently loved instrument find a new home!  Whether you have upgraded to another instrument or simply are no longer playing your current one, we're here to help!  We take the stress out of selling on your own–we will evaluate your instrument, make repair recommendations (if needed), photograph and market it, and list it for sale online!  Contact us to see how we can help you!
Looking for Something Else?
MMI is a full service establishment offering everything you need for your musical needs. From buying an instrument to working with a specialist and getting repairs, we have it all. Check out our variety of instrument services below to find what you need today.
Meet the Team
Jeff Marshak
General Manager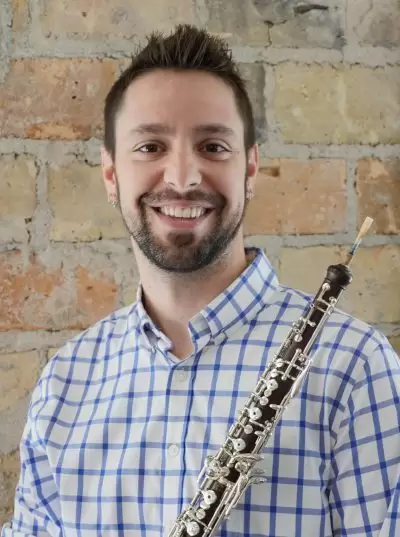 Jeff Marshak
Oboe Specialist
A native of Dayton, Ohio Jeff comes to MMI with more than 20 years of oboe experience. Jeff maintains an active performance career in and around the Twin Cities. Before arriving in Minnesota, he has performed with the Kentucky Symphony, Cincinnati Pops Orchestra, Westmoreland Symphony and in the Twin Cities performs regularly with the St. Paul Chamber Orchestra, the Minnesota Orchestra, and currently holds the position of 2nd oboe/English horn with the Minnesota Opera. His performance career has also lead him to fellowships with several summer music festivals including the Hot Springs Music Festival, the Opera Theater and Orchestra festival of Lucca, and the National Orchestral Institute. He also has extensive experience as a pit orchestra musician including performances with the Cincinnati Playhouse in the Park, The Arnoff Theater, Pittsburgh Playhouse, The State Theater, and the Orpheum. Jeff has a BM from Wright State University in Dayton, OH, a MM from the Cincinnati College-Conservatory of Music in Cincinnati, OH, a Performance Certificate from Carnegie Mellon University in Pittsburgh, PA and a DMA from the University of Minnesota. His primary teachers include Dr. Mark Ostoich, Dwight Parry, Cynthia Koledo-DeAlmeida, and John Snow.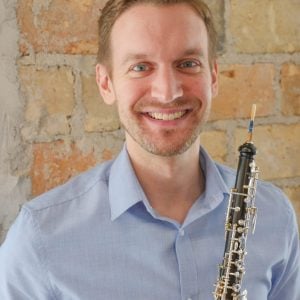 Steven Maijala
Oboe Department
Steven Maijala
Oboe Specialist
Steven Maijala is oboist and English hornist with the Chippewa Valley Symphony and Eau Claire Chamber Orchestras, both located in northern Wisconsin. His major teachers include Peter Cooper, Anna Mattix, Christa Garvey, and Leonid Sirotkin. He holds a masters degree from the University of Colorado at Boulder and dual bachelors degrees in oboe performance and biology from DePauw University. Steven has performed with the Minnesota Orchestra, Colorado Symphony Orchestra, Longmont Symphony Orchestra, and the Lafayette Symphony Orchestra. When he is not making reeds, performing, or helping customers at MMI, Steven is an amateur potter; he also enjoys cooking, cross-country running, and rock climbing.
Alyssa Jermiason
Oboe Department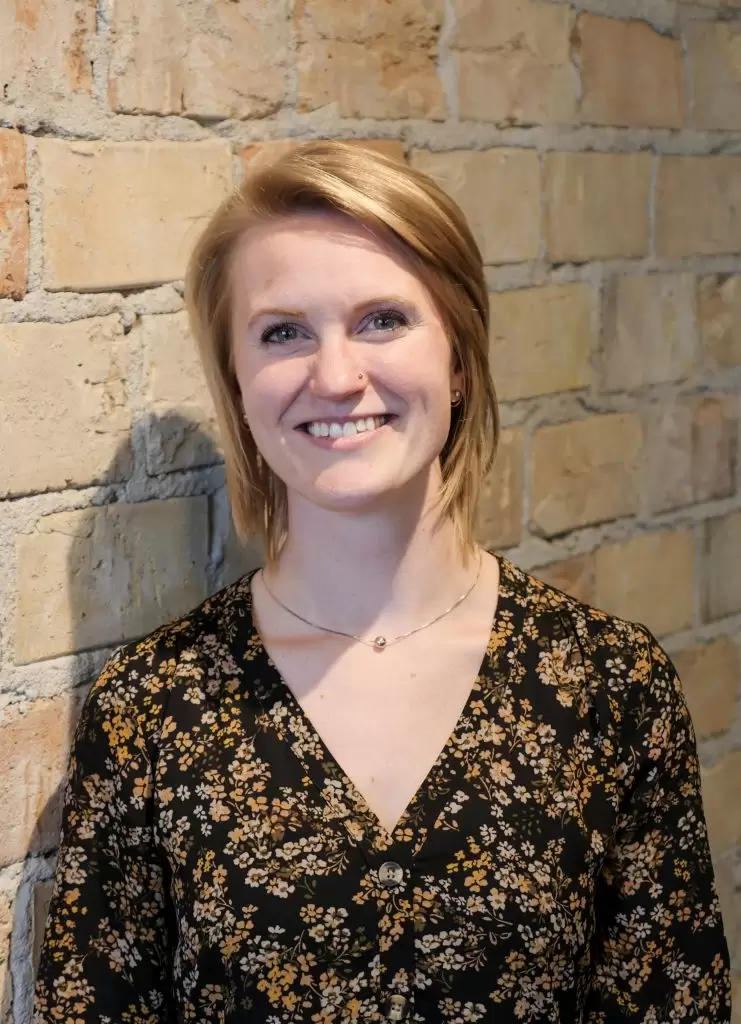 Alyssa Jermiason
Nick Ober
Bassoon Department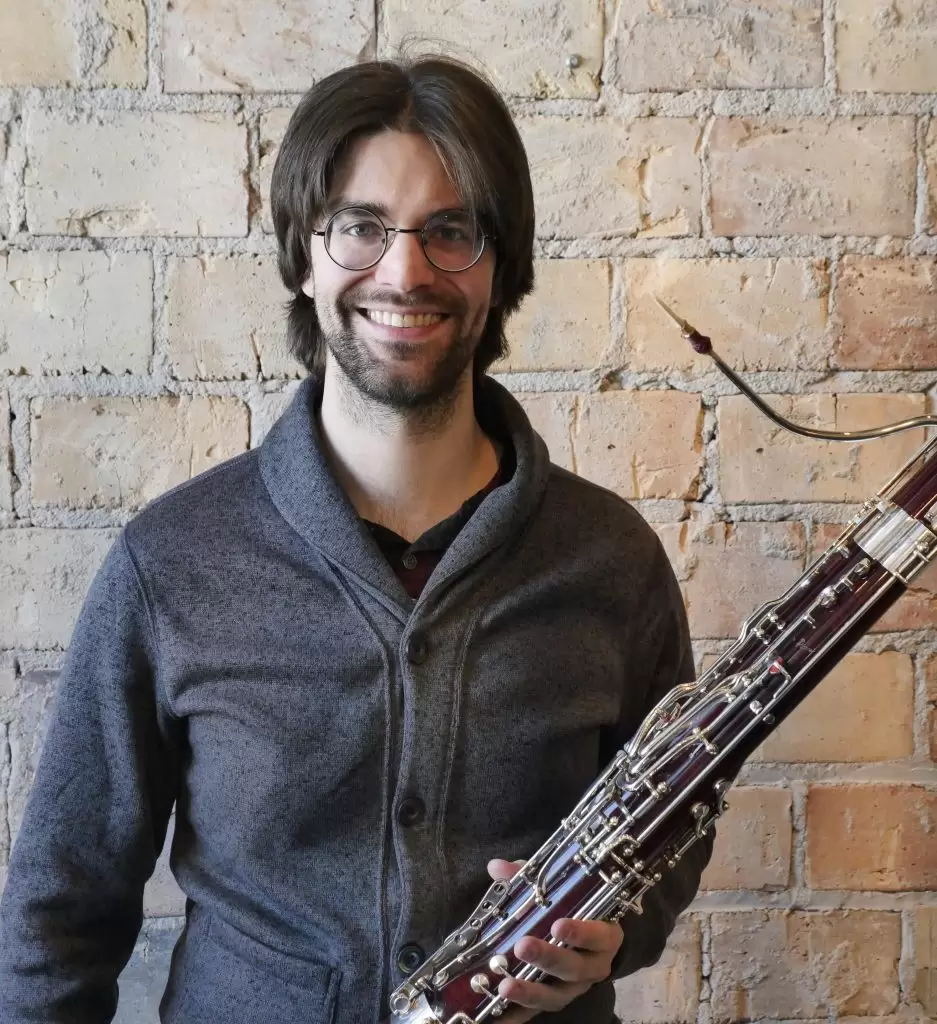 Nick Ober
Nick is principal bassoon of the Bozeman Symphony Orchestra in Bozeman, MT. Nick's aspiration is to be as versatile of a bassoonist as possible. Although primarily experienced as a symphonic player, he has also performed in Opera pits,  chamber groups, theatre and musical productions, and new music ensembles. Nick has played in many orchestras in the upper midwest, including the Minnesota Orchesta, Saint Paul Chamber Orchestra, Orchestra Iowa, and the Chippewa Valley Symphony. While obtaining his Master's in bassoon at Northwestern University in Evanston, IL, he helped launch the project Apres L'Histoire, a new music ensemble that performs and commissions works for the same ensemble used in Stravinsky's L'Histoire du Soldat. He has also performed with numerous community ensembles in Chicagoland and the Twin Cities. With 5 years of experience as a barista, he is also excellent at recommending coffee to people.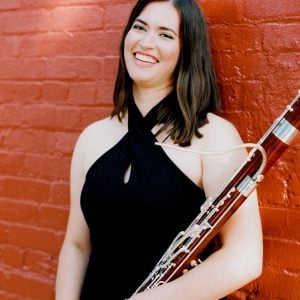 Cassandra Roaché
Bassoon Department
Cassandra Roaché
Cassandra's musical passions center on chamber music, new music advocacy, and education. She aims to cultivate community wherever she goes, connecting with others through audience engagement and by pushing the limits of bassoon performance. Cassandra is a founding member of Honk and Bonk!, a bassoon and percussion duo created with the goal of performing, recording, and commissioning new works for the instrumentation. She has also performed with the Athens Hip Hop Harmonic in Athens, Georgia, which connects classical musicians and hip hop artists. As for large ensembles, Cassandra has performed with the Chattanooga Symphony Orchestra, Atlanta Sinfonia, Appalachia: A Southeastern Wind Symphony, and the North Georgia Winds. Cassandra is a committed educator and has been described as possessing "the rare balance of excellence in both performing and teaching." She has taught in the North Texas and North Georgia areas and has had students participate in various opportunities in the Southeast. Cassandra's pedagogy centers on meeting a student where they are and equipping them with the tools necessary to perform at their best. Cassandra holds a master's degree from the University of Georgia, where she studied with Amy Pollard, and a bachelor's degree from the University of North Texas, where she studied with Kathleen Reynolds and Dr. Jorge Cruz. She also studied with Bonnie Sherman.
In her spare time, Cassandra enjoys raising houseplants, épée fencing, and playing video games.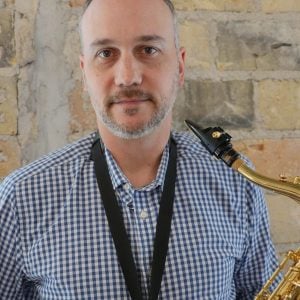 Brandon Wozniak
Clarinet & Saxophone Department
Brandon Wozniak
Saxophone and Clarinet Specialist
One of Minnesota's most exciting saxophonists, Brandon returned to the twin cities in 2006 after six years in New York City and a six month stint in Shanghai, China. Wozniak studied music at Indiana University with David Baker and privately with Tom Walsh. Brandon performs regularly with Dave King's (Bad Plus, Happy Apple drummer) Dave King Trucking Company with saxophonist Chris Speed, the Atlantis Quartet (City Pages Best Jazz Artist 2011, Star Tribune Best Jazz Artist 2012), the great drummer Eric Kamau Gravatt (Weather Report, McCoy Tyner), Bryan Nichols Quintet, Chris Bates Red 5 plus others. Brandon has also performed with singer Nellie McKay, toured with the Tommy Dorsey Jazz Orchestra and shared the stage with organ great Dr. Lonnie Smith and guitarist Jonathan Kreisberg.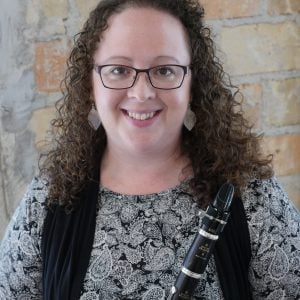 Tori Okwabi, D.M.
Clarinet & Saxophone Department
Tori Okwabi, D.M.
Clarinet Specialist
A native of Tallahassee, Florida, Tori joins MMI with more than 25 years of clarinet experience. Tori is an active performer and educator who regularly attends national and international music festivals where she serves as a clinician and guest performer.  She is the principal clarinetist of the Wayzata Symphony Orchestra where she won the 2015 WSO Concerto Competition. As an educator Tori maintains a private teaching studio in Minneapolis and Eden Prairie and loves teaching students of all levels--from beginners to adults.  She received a Doctor of Music degree in clarinet performance from Florida State University, a Master of Music from Michigan State University and a Bachelor of Music from the University of Wisconsin. She has studied under the tutelage of Frank Kowalsky, Elsa-Ludwig-Verdehr, Deborah Bish, Nathan Williams and Linda Bartley.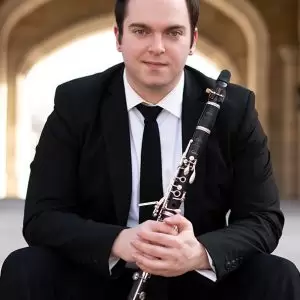 Simon Plum
Clarinet & Saxophone Department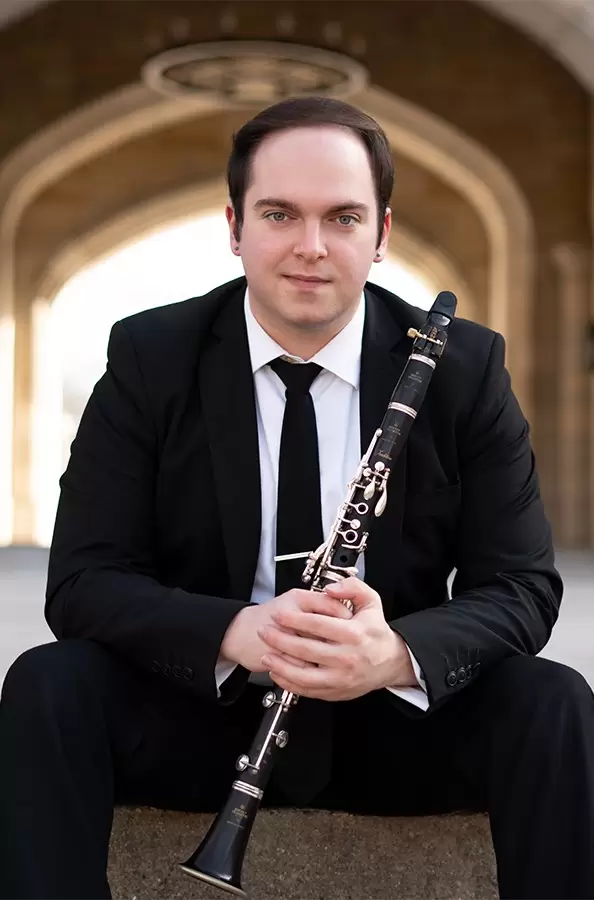 Simon Plum
Saxophone and Clarinet Specialist
Born and raised in Minnesota, Simon Plum joins MMI with more than 15 years of experience with the clarinet. Simon maintains an active solo and ensemble career performing locally with the Mankato Symphony Orchestra and the Northern Lights Music Festival and has toured the United States extensively with his collegiate ensembles as well as New Zealand and Australia. He received a Performers Diploma and Masters of Music in Clarinet Performance from Indiana University, Jacobs School of Music in 2021 while studying with Eli Eban. Prior, he received a Bachelors of Music from St. Olaf College in 2018 while studying under Scott Anderson.
Eric Anderson
Repair Department
Eric Anderson
Instrument Repair Technician
Eric Anderson graduated with a degree in musical instrument repair in 2005 from Minnesota State College SE tech. He has been repairing wind instruments since, with a primary focus in Bassoon and Oboe. As a member of NAPBIRT, he continues to further the education of his career, by attending annual conferences and sharing knowledge and techniques amongst other technicians in the craft. His support of music on a local and national level is a driving factor for both his professional and personal life.
Allen Mannes
Repair Department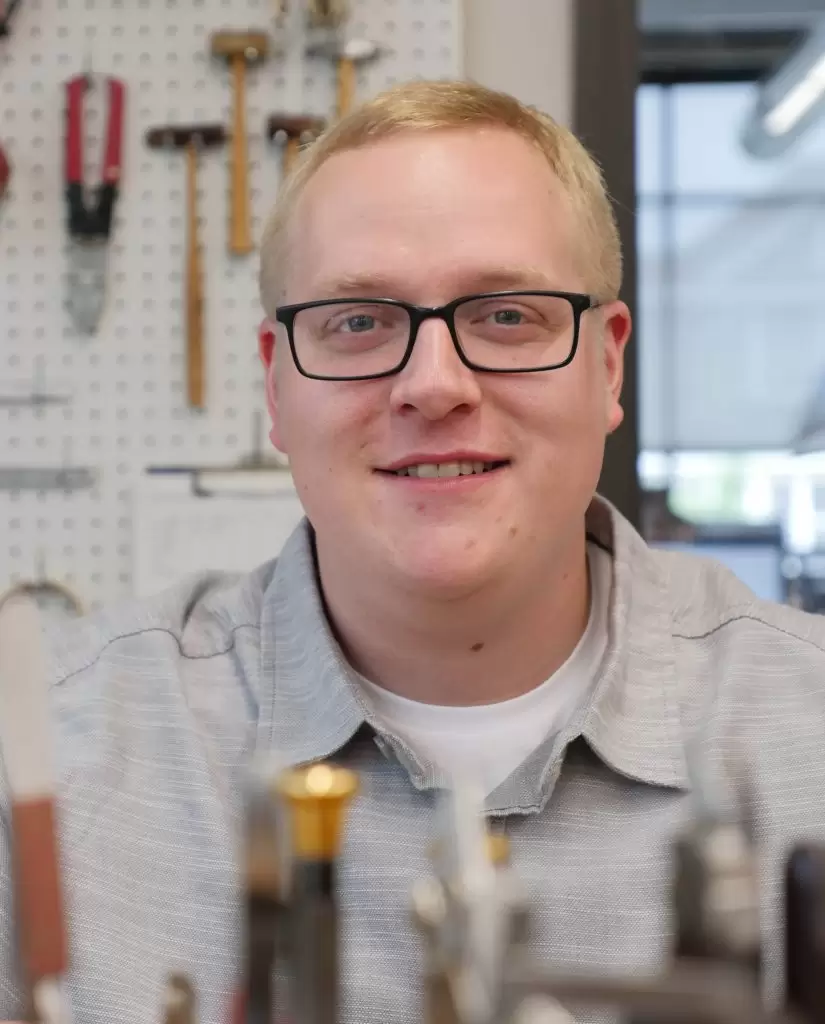 Allen Mannes
Instrument Repair Technician
Allen Mannes attended Waldorf University and received his B.S. in Music Education in 2011. After teaching beginning band for 3 years he returned to school at Minnesota State College SE Tech to pursue a career in instrument repair. Upon receiving his diploma from SE Tech Allen began his career at Midwest Musical Imports. Allen enjoys learning and is thrilled to be working with the wonderful technicians at MMI. Allen is an avid MPR listener, an enthusiast of random facts, and in his free time is learning how to make trumpet bells.
Caleb Rasmusson
Repair Department
Caleb Rasmusson
Instrument Repair Technician
Caleb Rasmusson has been repairing instruments professionally since graduating from Minnesota State College SE Tech in 2013. After graduation, he began working at Coles Music Service in southern New Jersey where he honed skills working with both brass and woodwind instruments. After two years, he began repairing at Brook Mays in Dallas, Texas. While he still repaired all instruments he focused most of his time on repairing saxophones and clarinets. In July of 2016 he joined the repair staff at MMI. When he is not repairing instruments you can find him exploring the Twin Cities, tinkering on cars and motorcycles, or belting out Aerosmith at karaoke bars.
Jeff Dorman
Repair Department
Jeff Dorman
Jeff has been professionally repairing woodwind instruments since graduating from Minnesota State College SE in 2017. After graduating he moved from his native state of Minnesota to the west coast, working as a woodwind technician at Best Instrument Repair Company in Oakland,  California. He returned to Minnesota in February of 2019 to join the repair team here at Midwest Musical Imports. In his free time Jeff enjoys rock climbing, listening to a wide range of music and spending time with good friends and family.
Visit Us
Address:
1621 E. Hennepin Ave. Suite 100
Minneapolis, MN 55414
Hours:
9am-5pm Monday-Friday
9am-3pm Saturday
Call Us
Local: (612) 331-4717
Toll Free: (800) 926-5587
Fax: (612) 331-4718