Why MMI?
As musicians, we take great pride in helping you find exactly the right beginner or professional instruments—whether you are in the market for oboes, bassoons, clarinets, saxophones, or instrument accessories. Whatever your musical queries, we're here to help.
About Us
How we are responding to COVID-19
UPDATE: We will continue to be closed to all walk-in customers until further notice. We will continue to monitor the situation as it develops and follow the advice of the CDC, WHO, and Minnesota Department of Health.
We will be offering 15% off all online & phone accessory orders of $100 of more now until the end of May! Use coupon code: 'stayhome2020' at checkout.
In light of the recent health crisis facing our nation, we here at Midwest Musical Imports are deeply committed to the health and safety of our staff, clients, and community. Luckily, no one in our shop has been exposed to the Coronavirus at this time and we are directing all staff to stay home and away from the office if they're not feeling well. It is imperative that during this time we protect ourselves as well as each other.
Cleaning & Sanitizing:
We are keeping close tabs on all state and national reports on the development of COVID-19. We are following all recommended CDC and WHO (World Health Organization) guidelines for cleaning and sanitizing our space including disinfecting all public spaces, door handles, counter tops, and our employees' work spaces.
Strict hand-washing guidelines have been put in place and our staff know they are to wash and sanitize before handling an instruments/accessories.
We are offering pre-arranged curbside pick/drop-off for repairs and accessory purchases. Please call for more details. 
Reed Protocol:
We will continue to sell and process hand made oboe, English horn, and bassoon reeds. We have reached out to all of our reed makers and have asked that reeds be disinfected with the use of hydrogen peroxide or high content alcohol. We will also be sterilizing new shipments of reeds as they come in and we will be re-packaging all reeds in new, unused tubes and plastic coffins. Our staff have been instructed to wear gloves during this process.
Repair Shop Protocol:
Updates to our repair shop procedures are as follows –
Repair work will continue as normal however all instruments will be left to acclimate in our shop for approximately 48-72 hours before any work will begin.
Repair technicians will wear latex gloves while working on all instruments and masks where applicable.
Each of our repair technicians will clean/sanitize their work stations between working on each instrument.
They will also clean and sanitize tools and work spaces throughout the day as well.
Instrument cases will be cleaned and sanitized as well, both inside and out, before the instrument is returned to its case.
Instrument & Bocal Trials:
Instrument trials will be extended from 7 days to 10 days to allow appropriate time for instruments to acclimate. We have recommended that you allow all instruments to rest and acclimate in your home for 48 hours before playing them.
All new and used instruments will be wiped down and cleaned prior to shipping.
All bocals (bassoon and English horn) will be cleaned and disinfected upon return to the shop and before leaving for the next trial.
Should you or anyone around you become sick during the trial or have been exposed to COVID-19, please notify us immediately so the necessary precautions and actions can be taken.
If you have any questions or concerns, please do not hesitate to reach out to us at any time!  (612) 331-4717
1-Week Repair Wait
Our repair shop is running ahead of schedule and we're now able to offer 1-week repair turn around times! If the winter blues have you down and your instrument could use a spa day, let us know and we'll get you in to have all of your repair needs met. We're able to offer everything from simple adjustments to full routine servicing for all wood wind instruments with a reduced wait time. Give us a call at 800.926.5587 and we'll get you in right away.
NOW AVAILABLE--FLUTE REPAIRS!
We are happy to announce that Brian DeGayner is now a Straubinger certified flute repair technician and is providing flute repairs!  Whether you are a student or professional, feel free to call Brian for a consultation and/or appointment.  More information can be found at:  https://www.mmimports.com/services/instrument-repair/flute-repair/
News
COVID-19 Note to Valued Customers
How we are responding to COVID-19 EFFECTIVE FRIDAY MARCH 27th at 5pm - due to the recent restrictions put forth by the Governor of Minnesota, all curbside pickup/drops will be UNAVAILABLE until April 10th, 2020.…
Thank You, Jeff Peterson!
We were so lucky to have Jeff Peterson, the Repair Department Manager at Yamaha Atelier, pay us a visit and talk about the full repair process for Yamaha instruments including bassoons, saxophones, clarinets, flutes and…
All News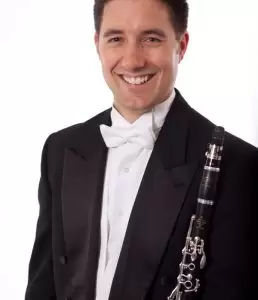 Raymond Santos, Kansas City Symphony, Principal Clarinet & Buffet-Crampon Artist
Midwest Musical Imports has been a wonderful resource for me. They've been able to help me sell several of my instruments on consignment, which took the stress out of the instrument selling process. Additionally, it's been a great place for me to visit and try their inventory of clarinets. Tori has a great selection of instruments, and it was very easy to find a set of clarinets that fit my needs. I highly recommend Midwest Musical Imports to students and professionals.
Raymond Santos - Raymond Santos, Kansas City Symphony, Principal Clarinet & Buffet-Crampon Artist
Norbert Nielubowski, Minnesota Orchestra
For buying and selling new or used instruments and double reed supplies, MMI is a great place for all your bassoon needs. With their excellent staff and their extensive inventory of new and used bassoons, bocals, and supplies, MMI is a full service shop for all your bassoon needs whether you are a professional, student or amateur. I've always had great service from MMI- their great bassoon specialists, Jessica and Katie, are always ready to answer my questions about bassoons, bocals, or the latest reed-making equipment. MMI is my first choice.
Norbert Nielubowski - Contrabassoonist, Minnesota Orchestra
Nathan Hughes, Metropolitan Opera | Oboe Faculty, The Juilliard School
Thank you MMI for all the knowledge, care and wonderful service you have provided for so many of us over the years! You are an invaluable resource for musicians everywhere!
Nathan Hughes - Metropolitan Opera | Oboe Faculty, The Juilliard School
Frances Colón, Former Principal Oboe, Puerto Rico Symphony Orchestra
"I have been a customer for over a decade and have always received the most amazing customer service there is. Products are shipped immediately and arrive fast extremely well packed and taken care of. Thank YOU, Midwest Musical Imports for your service to the music community! Bravo!"
Frances Colón - Former Principal Oboe, Puerto Rico Symphony Orchestra
Ian Tyson, Freelance Clarinetist, New York, NY
I recently purchased a Buffet R13 from Midwest Musical Imports. The entire process was incredible. Clarinet specialist, Tori Okwabi, was so professional and thorough throughout every step of the process. She truly made me feel like a valued customer. Tori went above and beyond in customer service. Her knowlegde of the clarinet is top notch. I cannot say enough good things about Tori. She is definitley a key factor in me wanting to become a returning customer, as well as encouraging others to use MMI for all of their woodwind needs. I was very impressed with the new store space, large inventory, and professional staff. One other staff member I must mention is Jessica Nelson. She was also incredible to work with--such attention to detail and passion for what she does. Thank you, Midwest Musical Imports for the fantastic experience! I look forward to the next one.
Ian Tyson - Freelance Clarinetist, New York, NY
William Short, Principal Bassoon, Metropolitan Opera
MMI's combination of high-quality merchandise, reasonable prices, and knowledgeable staff have made them my go-to double reed supplier for years. Whether I'm stocking up on cane for the next opera season, helping my students look for bocals, or just splurging on the latest gadget, they're the best!
William Short - Principal Bassoon, Metropolitan Opera
Ben Kamins, Rice University
Thanks for the incredible support you and your colleagues serve my students. It really makes an enormous difference for their success in the profession.
Ben Kamins - Rice University