Why MMI?
As musicians, we take great pride in helping you find exactly the right beginner or professional instruments—whether you are in the market for oboes, bassoons, clarinets, saxophones, or instrument accessories. Whatever your musical queries, we're here to help.
About Us
Holiday Hours
Happy Thanksgiving from MMI! We will be closed starting at 1pm on Wednesday, November 23rd through Friday, November 25th. We will resume regular business hours Saturday, November 26th 10am-2pm.
*All online orders placed after 1pm CST on 11/23 will be processed and shipped first thing on Monday 11/28/2022*
Our Message
Like the rest of the world around us, we are simply left speechless and broken hearted by what has transpired in our beloved city. The racism and injustices that face our Black communities is unprecedented and we have long passed the time for silence and inaction. We stand with each and every one of you for making your voices heard and standing up against the systematic racism and inequality that has been all too present in our society.
We have taken the time to listen and further our own education. There is still much work to be done and we want to do all that is within our power to be an ally and speak up against these atrocities. While we will never fully understand the magnitude of what these communities face daily, our most sincere hope is to help protect and lift up those that have been marginalized throughout history. We wish for justice to be served, we wish for change and meaningful action, but most importantly we wish for peace.
We see you. We hear you. We stand with you.
With love and respect,
Midwest Musical Imports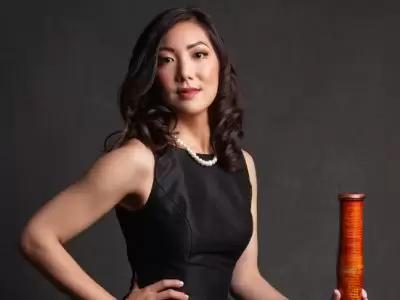 Catherine Van Handel, Principal Bassoon, Milwaukee Symphony Orchestra
I happily endorse Midwest Musical Imports for all of your bassoon-related needs. Not only do they sell the finest products at reasonable prices and offer excellent instrument repairs, their customer service is second to none. The staff is personable, knowledgeable, and engaging. I know that I am in good hands with Midwest Musical Imports.
Catherine Van Handel - Principal Bassoon, Milwaukee Symphony Orchestra
Ian Tyson, Freelance Clarinetist, New York, NY
I recently purchased a Buffet R13 from Midwest Musical Imports. The entire process was incredible. Clarinet specialist, Tori Okwabi, was so professional and thorough throughout every step of the process. She truly made me feel like a valued customer. Tori went above and beyond in customer service. Her knowlegde of the clarinet is top notch. I cannot say enough good things about Tori. She is definitley a key factor in me wanting to become a returning customer, as well as encouraging others to use MMI for all of their woodwind needs. I was very impressed with the new store space, large inventory, and professional staff. One other staff member I must mention is Jessica Nelson. She was also incredible to work with--such attention to detail and passion for what she does. Thank you, Midwest Musical Imports for the fantastic experience! I look forward to the next one.
Ian Tyson - Freelance Clarinetist, New York, NY
Norbert Nielubowski, Minnesota Orchestra
For buying and selling new or used instruments and double reed supplies, MMI is a great place for all your bassoon needs. With their excellent staff and their extensive inventory of new and used bassoons, bocals, and supplies, MMI is a full service shop for all your bassoon needs whether you are a professional, student or amateur. I've always had great service from MMI- their great bassoon specialists are always ready to answer my questions about bassoons, bocals, or the latest reed-making equipment. MMI is my first choice.
Norbert Nielubowski - Contrabassoonist, Minnesota Orchestra
Ben Kamins, Rice University
Thanks for the incredible support you and your colleagues serve my students. It really makes an enormous difference for their success in the profession.
Ben Kamins - Rice University
Frances Colón, Former Principal Oboe, Puerto Rico Symphony Orchestra
"I have been a customer for over a decade and have always received the most amazing customer service there is. Products are shipped immediately and arrive fast extremely well packed and taken care of. Thank YOU, Midwest Musical Imports for your service to the music community! Bravo!"
Frances Colón - Former Principal Oboe, Puerto Rico Symphony Orchestra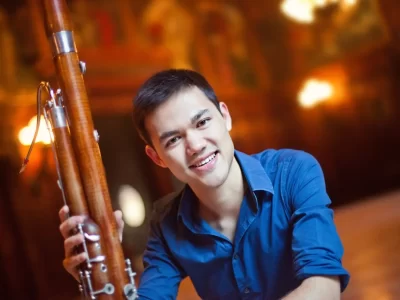 Joshua Baker, Principal Bassoon, The Florida Orchestra
Midwest Musical Imports is a music store specializing in all of your double reed needs. Midwest has been my primary double reed shop for years now. I've bought and sold instruments through them because I know they put trust and responsibility into their work. They also have a wide selection of bocals, reed making tools, and sheet music making it a one-stop shop for even the most finicky musician. Whatever the transaction may be, Midwest has always been friendly, professional, and knowledgeable. Thank you Midwest Musical Imports for your service!
Joshua Baker - Principal Bassoon, The Florida Orchestra
William Short, Principal Bassoon, Metropolitan Opera
MMI's combination of high-quality merchandise, reasonable prices, and knowledgeable staff have made them my go-to double reed supplier for years. Whether I'm stocking up on cane for the next opera season, helping my students look for bocals, or just splurging on the latest gadget, they're the best!
William Short - Principal Bassoon, Metropolitan Opera
Nathan Hughes, Metropolitan Opera | Oboe Faculty, The Juilliard School
Thank you MMI for all the knowledge, care and wonderful service you have provided for so many of us over the years! You are an invaluable resource for musicians everywhere!
Nathan Hughes - Metropolitan Opera | Oboe Faculty, The Juilliard School